Some pictures stay with you forever. Barty's childhood picture tops that list.
That good old picture of a six-year-old on a tennis court with a tennis racket in one hand and a trophy in the other hand. A Nike cap. Black outfit and that ever-famous grin. That six-year-old was chasing a dream. Twenty years later, nothing has really changed. There is still that grin and Barty is still chasing dreams, one at a time.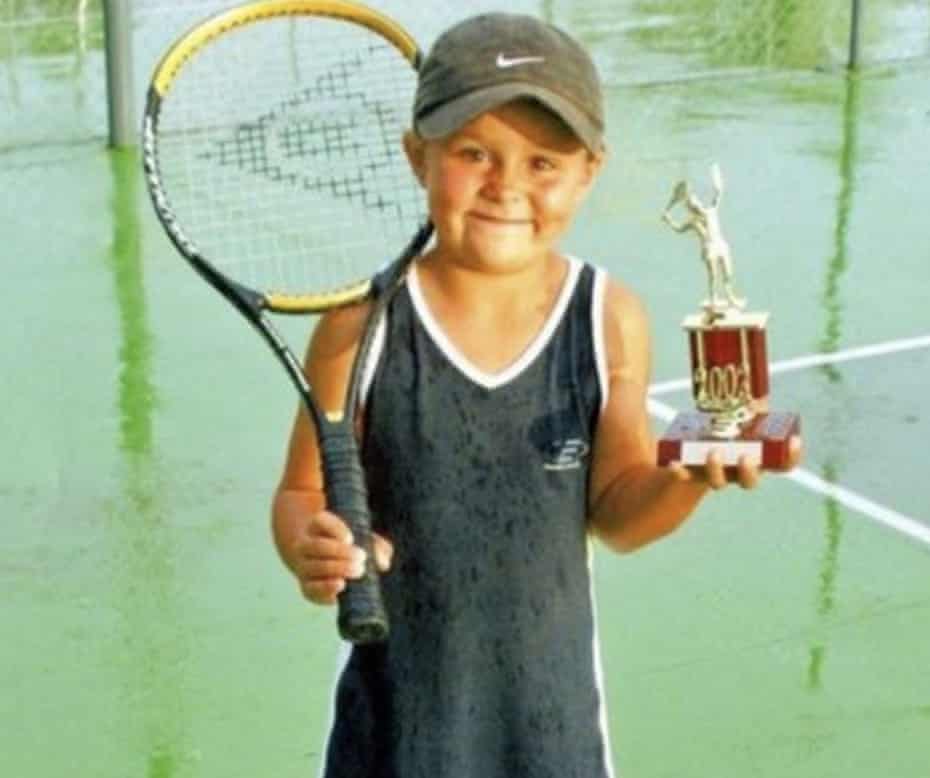 ---
Barty has always been a dream-chaser and not a record-chaser. Though both met many times, it never got into her head.
Ultra athletes usually fall for that hell hole. They are pushed to a place where nothing would seem good enough for them. They have to go for that extra trophy. An extra medal. There is always FOMOs and peer pressure but those failed before the bubble Barty had created for herself.
For Barty, it was not about matches but making moments and memories. She helped the world to see success differently, and proved accomplishments are not always about trophies.
She became that antidote for all the arrogant tennis that was going around. Her humility won the hearts of both fans and opponents'.
She has an elite clarity of her dreams and goes by it, fulfilling them one at a time. She was/is always content once it was achieved. Through retirement, she told the world that tennis was just a part of it and not the person she is.
Even her celebrations after the winning moments tell you the story. After she slid, served and sliced to win the French Open, she raised her arms and mouthed What the F to her box. After fulfiling her 'one true dream' at Wimbledon, she fell to her haunches, covered her face, took a deep breath.
With the Australian Open, it was something different. It was exactly when the moments, emotions, history collided. It meant more to everyone else than herself.
Winning the Australian Open was like an unfinished business for Barty. It was more her way of giving back to the home fans who stood by her and followed her no matter what she was doing.
After winning the Australian Open, emotions poured out. She roared. She closed her eyes, screamed hard, shooked hands with Danielle Collins, came back to the centre of the arena, dropped the racket and roared again. The fans at the arena shared the same emotions. They joined her. Cried with her.
Perhaps, the winning shot at the Australian Open ended her quest of giving back on the court. Perhaps, her visit to Uluru changed her perspective on 'giving back'.
When she retired from cricket and returned to tennis, she told the world that there is no right, there is no wrong, but it was just her way.
Years later, she still lives by that quote.