I stared at the laptop for hours to find the right words. To explain what I'm going through at this moment. I'm lost. It's not easy to explain heartbreaks, is it? All I know now is that I'm hurting.
Of course, we have been through several heartbreaks together. Our hearts were broken into millions of pieces every time the team loses in the World Cup, and it takes four years to paste those pieces together only to be broken again. It's been a loop. A poor loop we have been trying hard to come out of. A recurring nightmare. Despite everything, this World Cup loss hits differently. Probably, because all these years, I always knew, whatever happens, the players would come back and have one more go. I always dreamt of Suzie Bates and Katey Martin holding the World Cup. The dream felt like almost a reality when Sparks lifted the HBJ Shield for the first time in years. It felt like everything was falling in places. It felt right. A Home World Cup. A massive performance against India. Everything felt right only to be stolen right before our eyes.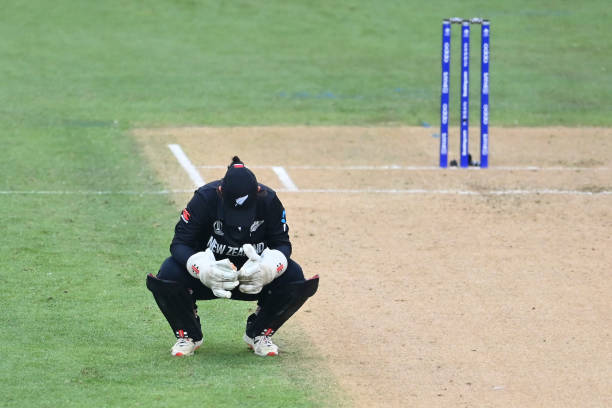 Things feel different now. Guess, I wasn't prepared for all these. I wasn't prepared to see a dejected Suzie on the field. I wasn't prepared to see Katey going down on her knees, shaking. Watching Mackay go down after that fight almost killed me.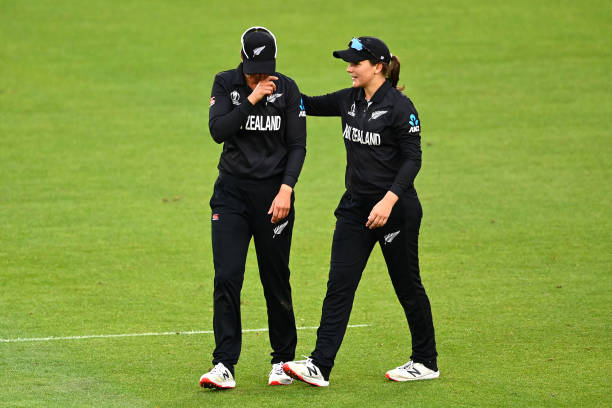 I have pain in my heart, a lump in the throat. Tears rolled down through that Ferns tattoo on my heart. It killed me. More the loss, watching them dejected on the field killed me. I wanted to hug them all. I wanted to tell them it was okay. Still, there was some part in me that believed in a mathematical miracle. I still do, in reality, I do know it's all over, but hey, blame this team for making me believe. For the hopes, they had given me over the years. Even during the previous England match, what were they thinking? It's hard.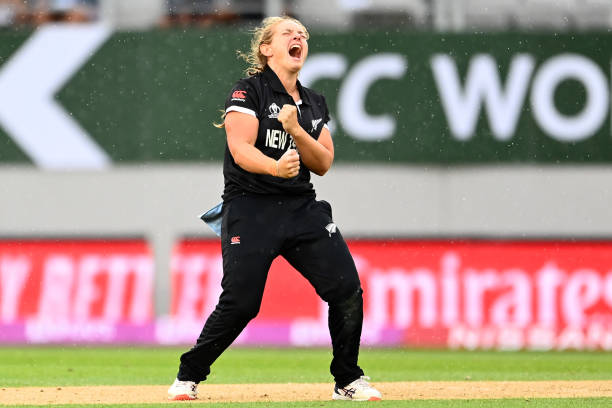 Of course, winning the World Cup was the ultimate goal, but how about inspiring a whole generation to pick up the game? It was all about "Let's show them", right? We did it.
We had young boys wearing Melie Kerr's jersey. We had Hannah Rowe's fans turning up in large numbers. We had loud cheers whenever Jessie Kerr walked in. When Frankie Mackay almost pulled it off, the crowd went all-in along with her. When Maddy Green flew like the way she always does, Wellington was on their feet. There were million such moments. Of course, Sophie, Suzie, Amy and Katey fans are always going to be there. Certainly, leaving a legacy is all about these moments. This team did all these and more.
We did show everyone what this team is made of. We might not have won matches, but none of them were quitters. We fought until the very last. We almost pulled off things that no team even would have dreamt of. We were one of a kind. There is heartbreak. There is a pain but nothing but proud of this team for what they are built of.
That 14-year-old me, the one that fell in love with this team, would be proud of this team for being the fighters.
And what's life without hope?
For an introvert with anxiety issues, this team helped me with my survival many days. Their matches stayed with me, hugged me when I was low, told me it was okay.
The fun fact is, nobody really knows that I exist. Still, they were there, still continues to be there for me during my highs and lows. I know it's super funny how random people who don't know your existence become a big part of your life but it's just the way it is and I don't regret any of it.
---
From millions of moments in this World Cup, Suzie's homecoming and Katey's 100th match are certainly my favourites. On paper, it might not sound as big as it is but we all know how badly Suzie wanted to play at home. She had to wait for that moment for more than 15 years. Imagine being the best in the business for so many years yet having to wait for so long to play at home. In front of family and friends. With Sparks turning up, the moment certainly got better and more beautiful. Everyone who knows me knows how important Suzie is to me and I have an emotional connection with her that will stay with me forever.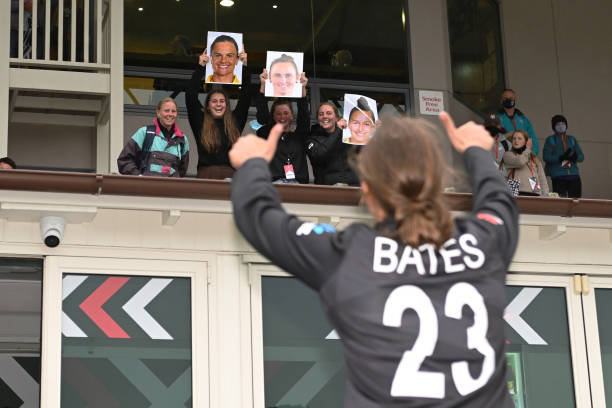 ---
I know this is going to be the last World Cup for at least a few. I tell myself to take one match at a time. I know it was always around but I do hope they get to play a few more matches at least to give us time to pick our broken pieces before shattering them all over again.
Tomorrow let's just have fun for one last time. Let's forget the result. Let's forget the future and what would happen next. There is going to be a full crowd, and it's time. Let's show them. Once again.
Win or Lose. This is my team, and This will be my team forever.
I'm emotionally overwhelmed at the moment. All I want to say is that I'm grateful and I cannot thank this team enough.
WhiteFernsForever and Sparks4Life
(All images – Getty)