Paava Kadhaigal, a new Netflix Tamil series, consists of 4 short films which shed light on the horrific parts of the society from capturing the transphobic people to murdering in the name of honor. As much as the anthology expects kudos for its attempt, it slips away while exercising its cinematic liberties. The film is neither taking a plunge to make a statement nor did justice in documenting the ghastly horror. It didn't aim to get categorized under a documentary tag but it would have helped the film if it intended to. Though the objective of the film's subtlety, in portraying the dreadful deeds, is to invoke the viewers' introspection, it gives reasons to misinterpret it as glorification of such acts. This season 1 of Paava Kadhaigal has handled the 4 short films. Sudha Kongara's Thangam, Vignesh Shivan's Love Panna Uttranum, Gautham Vasudeva Menon's Vaanmagal and Vetrimaaran's Oor Iravu. The one common thing, that I found astonishing in all 4 films, is how they ensured to capture the fidelity in the last, crucial minutes of the repressed and the deep rooted patriarchy in each stories. It didn't fail to spread a loud silence. Paava Kadhaigal has made its stand clear that it's not where you look for a ray of hope on the dark pages of these stories. Its mere ambition is to make your blood curdle, deliberately make you uncomfortable with these repulsive stories and not appetizing the audiences' need to see a ready-made, meaningless justice on screen.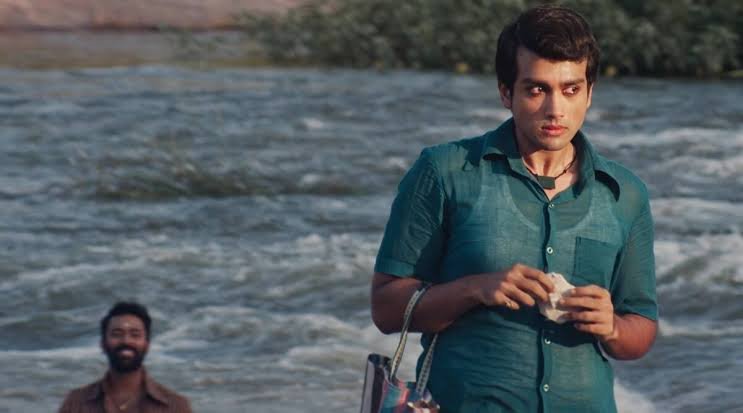 Sudha's Thangam (Precious) features Kalidas Jayaram, Shanthanu Bhagyaraj in important roles. Kalidas plays a character named Sathar who is a transgender in a Muslim family from a rural part of a town. He enacts the emotions so effortlessly. Kalidas owns the love, the disappointments and the denials in this 30 min short that's supported by heart rending music from Justin Prabhakaran. The heart of the film lies when Sathar's mother Vinodhini, who's subjugated by her husband, tells Satthar to die. When Sathar is beaten by her father for being afraid of darkness, for wishing to wear a saree in secret, for choosing to share a room with his sisters, it conveys how the family structures how men and women should act even though it's against their will and comfort. Sudha wants to show the insensitive sides of humans but she doesn't balance it out though she opts few cinematic liberties. By denying the visit to see his child to his parents, Sudha thinks the other side gets punished but I wonder if they understand that it was wrong of them to think Sathar didn't deserve to live.
I wonder how the people who perform such objectionable deeds perceive these stories. Would they think, 'oh, finally, we see what we want to see in the films?' or Would they get that they are being called out. That's the dilemma that these 4 films seem to have missed to balance it out. We don't see an antidote prescribed here but there is no compulsion for the filmmaker to do it. Cinema is a mainstream platform for us in India and it sometimes finds itself in a tough spot to become answerable and be responsible about what it says. On the other hand, if Paava Kadhaigal is in the form of books or other form of art, it would be categorized under a label 'Dark' and that's it.
Vignesh Shivan handles his dark theme with a bit of humor in his Love Panna Uttranum but misses to hit the target with his dart. When Anjali says that she wants to go away from her home to find peace, it actually hits the right spot. It captured the tiring process of her fight against her subjugation. But the entirety of the film didn't project itself like it has taken it seriously. And it showed how much the plot lacked research which they only tried to cover up with eeriness and humor. Kalki Koechlin is the one intriguing element in this mediocre short. When the short guy, who talks about protecting the caste's respect and values, ogles at Kalki. It proves how the people who boasts they protect the value of something as meaningless as caste are often two-faced. The rituals, the customs, they seem meaningless and chuckleworthy but isn't that a point of all these things which some people uphold higher than the human lives. It is intended to be laughed at. Vignesh travels this gray area but comes out, unfortunately, less successful.
Vaanmagal (Daughter of the Sky), a Gautham Vasudeva Menon film, gets a special place among these 4 films for using its cinematic liberties the right way. Mathi (Simran) calls her husband Sathya (Gautham) by his first name and though it establishes that they are not so conservative with their thoughts, they are when it comes to extending the same kind of freedom to their daughters. Their son goes out with his friends but their girls do only in the presence of their brother Adithya Bhaskar. When their elder daughter attains puberty, they do a ceremony to announce their community about it. Letting a private affair of a girl to be a part of ceremony which has been instilled in the structure of patriarchy. Mathi advises the elder daughter to protect her body, her virginity from the lecherous men but doesn't think it's important to instill the same knowledge to her little daughter, Ponnuthaayi. Lecherous men rape this child.
The film gushes a loud silence in the aftermath of this incident. The little details which capture the hurt of the pride rather capture the thoughts of the little girl. Mathi, her mother, bursts out in front of this child who doesn't want to be horrified in the first place. The mother shrieks in agony while washing off her daughter of this "dirt" and asks why? to the victim. She doesn't want to fight to punish the rapist but reserves to protect the families' pride among the community. A tasteless remark is made by the rapist about Simran when called himself Aalthotta Boopathi to justify his desire at her. It might seem it didn't land well but much like this degrading comment is how exactly the insensitive community perceives women, Isn't it?. It's even evident from the YouTube comments for an actress dance video in reality. Her misconception about the true pride which she thinks that lies with women of a family, makes her think even to an extent to cease her daughters' existence. The one beautiful, heart-rending moment of the film comes alive when Mathi shatters these thoughts and comes out. She has still got the responsibility, not only to protect her child but to give her enough courage to go on. And Gautham's sensible monologue that tells her daughter to soar high is what one needs among the journey through these dark tales. I was able to witness the true balance between sensitivity and insensitivity in this. But when it comes to documenting the disdain, I would say Vetrimaaran's Oor Iravu does justice to what it has taken up to do. Because Ponnuthaayi's are killed in silence in real world and an appealing monologue doesn't change it much.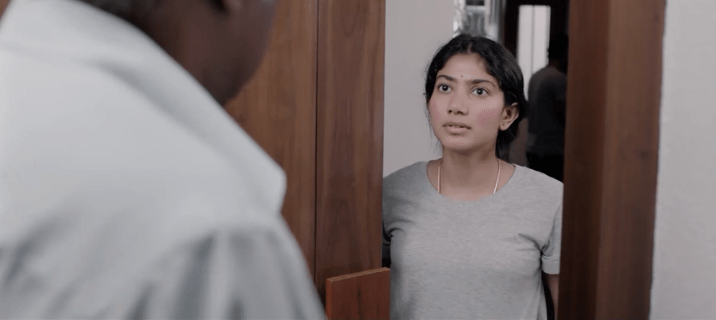 As a society, the respect and dignity to the real life Sathar or Aadhilakshmi or Ponnuthaayi or Sumathi are still due to pay. Cinema as a powerful medium is either stealing the lives of real people for spotlight and use their pain to make money with appealing, ready-made monologues and justices. The first 3 stories seem to have manipulated their tropes. While conveying the emotions they chose to show for dramatic effects, they fail to document them. Vetrimaaran's Oor Iravu (One Night) does justice in documenting the final moments of Sumathi's horrific death by her own father. She is poisoned by her dear father for wishing to live a life with a partner of her choice and with a freedom she owns. Her freedom hurts her father's pride as she is treated nothing but a man's possession. While saying that Education helps women to shatter this shackle that's put by pride men, Vetri documents that a woman's education is stopped because her freedom set a precedent to choose the life of her own. A woman's freedom comes at an exchange that education is provided at the cost of her freedom, her freewill to think, to live, to experiment and to decide on her own. Vetrimaaran contemplates this structure and submits his work a more inquisitive, introspecting society. Sai Pallavi anchors this short effortlessly.
Paava Kadhaigal deserves to be dwelled into its fine details for its attempt to document the sickening parts of the society.